August is upon us, and with it the twice yearly Monster-Mania show at Cherry Hill, NJ.  This will be a special show next week on August 16-18, as legendary director and Death Ensemble hero George Romero is making his last rounds before retiring from the convention circuit, and versatile actor Christopher Lloyd graces MM for the first time.
Romero is a convention stalwart and the greatest celebrity I've ever met.  As he's in his 70s now, he's hanging it up and calling quits after this last run of shows.  MM won't be his very last appearance, but it's the only one I see listed for the area, and as it's Romero, there's no way for me not to go.  In fact, there's no way any fan of the  Dead saga should pass up on this opportunity to meet the great director one more time.  Pair this with Gary Streiner's Living Dead Festival at the end of the month, and you've got the premiere NIGHT OF THE LIVING DEAD convention experience within a few weeks.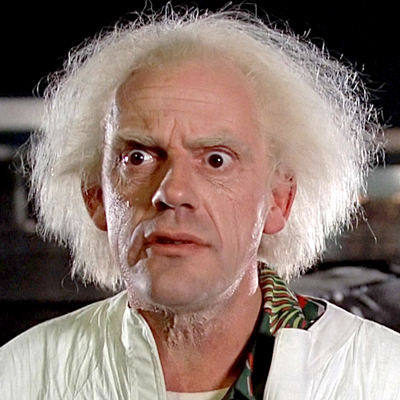 Christopher Lloyd has far too many credits to list, but X is excited about getting him to sign something for BACK TO THE FUTURE.  Having met Lea Thompson last March at the Mad Monster Party con in NC, I find this an awesome opportunity to meet the man who played Doc Brown.
A number of others round out the list to make for a nice mix of convention regulars and newer faces to the scene.  I'll let you take a look at the guest list yourself, after which you should decide it's well worth the trip.
Between Romero and Lloyd, Monster-Mania looks to be one impressive show this time around.  Check out the con's page for ticket information and to join the forum.  And join Death Ensemble as we head Back to the Future of the Living Dead next weekend.
-Phil Fasso