My dear friend Brooke Lewis was kind enough a few days back to forward me some screening dates and locations for her film SLIME CITY MASSACRE.  Directed by Greg Lamberson, the sequel to his earlier effort SLIME CITY, the flick stars dear Brooke alongside scream queen and DE fave Debbie Rochon, with cameos by DOCUMENT OF THE DEAD director Roy Frumkes and the legendary head of Troma Studios Lloyd Kaufman.  Read on to find out where and when SLIME CITY MASSACRE will be playing near you.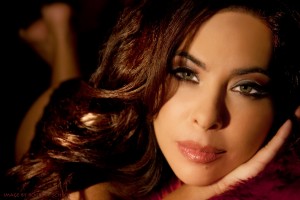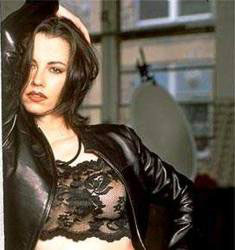 Author and filmmaker Gregory Lamberson announced three new theatrical screenings for SLIME CITY MASSACRE, his gooey celebration of 1980s cult films which stars Debbie Rochon and Brooke Lewis and features cameos by Roy Frumkes and Lloyd Kaufman.  After a successful tour on the horror film festival circuit, SCM was released on DVD in 2011 by Media Blasters and enjoyed a limited theatrical release from iFN, Indie Film Net.
"This is what it takes to make the audience aware of a film that defies easy categorization," says Lamberson.  "SCM is horror, it"s sci-fi, it's action, and its bizarro comedy.  It took the original SC about eighteen years to develop its reputation as a cult film; it needed to fade away and be re-released and rediscovered.  Our goal with SCM is to keep it out there in public, so that the people it was made for have a chance to see it on a big screen, with an audience.  I'm glad that promoters keep contacting me to screen it, and not the other way around."
First up, the slimy opus mucks up the Tampa Pitcher Theater in Florida on Thursday, February 9th, at 9:30 pm.  Lamberson will do a Q&A with Lee Perkins, one of the stars of the film.  The screening launches Cult Movie Mayhem's Screaming Cinema  series.  Future entries in the series include FATHER'S DAY, THEATRE BIZARRE and Herschell Gordon Lewis' THE UH-OH SHOW.
Romance is in the air one week later, on Friday, February 17th, when Las Vegas bets on slime for The St. Valentine's Day Massacre at Theatre7, sponsored by the PollyGrind Film Festival, which named SCM "the Biggest Baddest Mother of the PollyGrind"  in 2010 and awarded author Kealan Patrick Burke with its Best Actor award.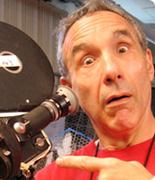 On May 26th, the slime returns to the scene of the crime at Buffalo's Central Terminal; SCM was filmed in abandoned buildings surrounding the historic Art Deco tower in 2009.  Beyond Ghosts ParaHorror Weekend is a three-day event to benefit the restoration of the Terminal, and Lamberson and local cast members will screen the film.  Lloyd Kaufman will be on hand to show POULTRYGEIST, also filmed in Buffalo.
Lamberson has three new horror books being published this year, including the zombie novella Carnage Road from Creeping Hemlock Press in April; his werewolf sequel The Frenzy War from Medallion Press in June; and Tortured Spirits, book four in "The Jake Helman Files," from Medallion in October.  SLIME CITY MASSACRE was co-produced by Medallion Movies, a division of Medallion Media Group.
So there you have it.  SLIME CITY MASSACRE carries the spirit of independent cinema through its casting and its approach to offer an alternative to big budget claptrap from people who know little about horror.  If you're in any of the three areas above, give it a look on those dates.  Brooke Lewis alone is worth the price of admission.
Check out the links below for more detailed specific info.
Cult Movie Mania:
http://www.cultmoviemania.com/index.php
St. Valentine's Day Massacre:
http://grindhousefest.pollystaffle.com/
Beyond Ghosts ParaHorror Weekend:
http://www.beyondghosts.com/paracon
Slimeguy:
http://www.slimeguy.com/
Medallion Media Group:
http://www.medallionpress.com/
Creeping Hemlock Press:
http://www.creepinghemlock.com/
-Phil Fasso