A few years back, when I was first getting Death Ensemble started,  my first theme was John Amplas Week.  I'd met John a few times before at cons and he was genuinely a great guy.  I'd interviewed him once already, and when the second Saturday Nightmares convention was coming up, I dedicated a week to writing articles about him and reviews of the films of George Romero in which he starred.  John was legitimately flattered by all this, and the week culminated in his entry into the Hell of Fame.  John was among the first inductees, and I'm proud of the piece I wrote for his induction.
I feel a little guilty this piece is coming a few days late, but earlier this week was John's birthday.  I was glad I found out in time to convey some Happy Birthday wishes to him.  I only wish I could be at the appropriately named Days of the Dead this weekend, so I could deliver them in person.  I've cut down on my convention schedule, but for a few years there, I was at almost every con that John attended as a guest.  And believe me, he is worth meeting a number of times.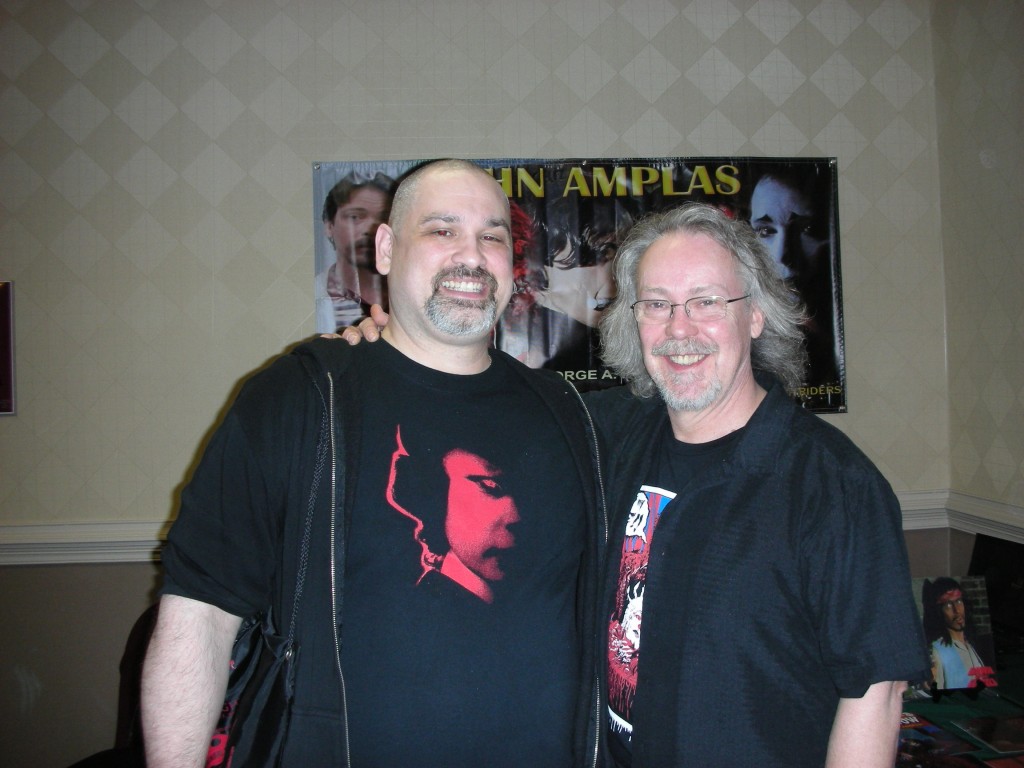 Do yourself a favor.  If you're a fan of Amplas, Romero or just great human beings, go up to the search bar and type, "John Amplas" then go read a bunch of stuff about one sincerely awesome guy.  And listen to the 2 interviews he so generously offered me.
Happy Birthday, John!  I hope you got your cake!
-Phil Fasso