Hot off the heels of my saying I'm taking a year-long sabbatical from conventions, I'm doing a quick turnaround by heading to Walker Stalker Con in New Jersey!  Yes, I know this seems hypocritical, and I'm not a phony.  But here's the thing:  I'm disenchanted by conventions because they're all the same thing.  There's no more fun in travelling all the  way to Dallas, per se, to meet Danielle Harris, per se.  I need something to revitalize the scene, a convention with a different angle, something like what the Living Dead Festival was the first time I attended it.  Enter Walker Stalker, which has done just that!
"But Phil," you say, "you just told us you're sick of zombies, you bold faced liar."  To which I reply, "Well, yes.  Yes I am!"  But but but… I'm also fascinated to see what a whole crowd of Walking Dead fans will look like!  There's a certain appeal in discovering why so many millions of people are enthralled by AMC's wildly popular show.  I plan on talking to plenty of fans in hopes of discovering just what exactly why the show works for them.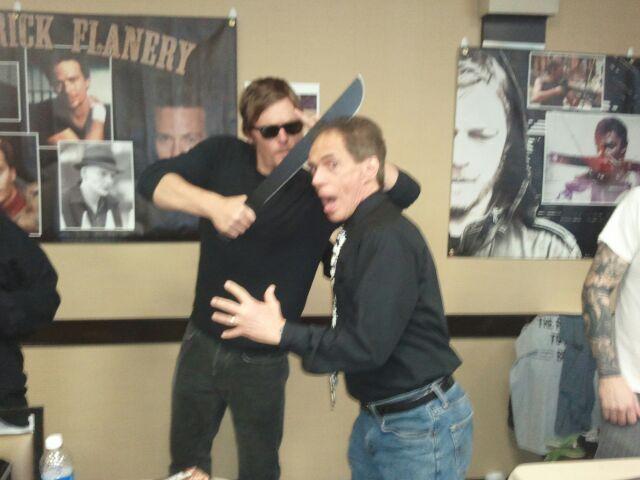 Oh, and there are interviews to get!  Though the people in charge clearly stated I can't chat with anyone currently on Walking Dead, I have several other options worth checking out.  Romero alumi I haven't yet chatted with include DAY OF THE DEAD's Terry Alexander;  DAWN OF THE DEAD'S Machete Zombie Lenny Lies, LAND OF THE DEAD's Big Daddy Eugene Clarke;  and someone who I should have interviewed at the LDF, NIGHT OF THE LIVING DEAD's youngest flesh eating cast member, Kyra Schon.  Throw in Zach Galligan from Joe Dante's GREMLINS and I'm onto something hot here!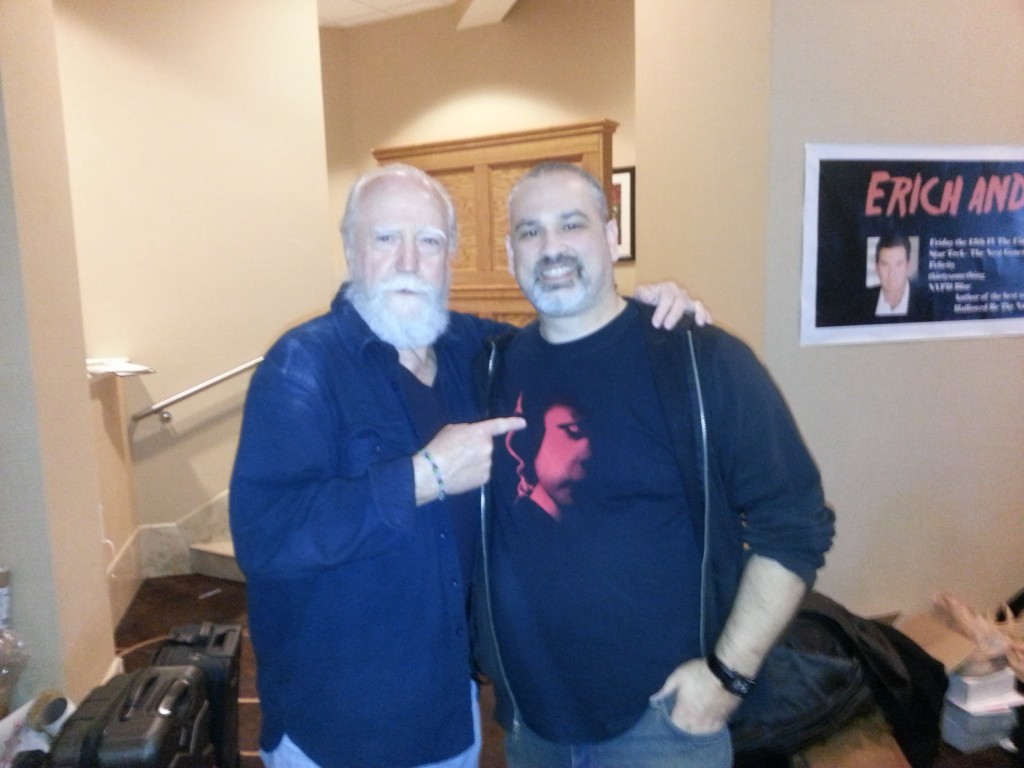 And it's always great to see Scott Wilson, who's found a space among my favorite celebrities because of his generosity and good nature!
Scott, Lenny and Eugene are all repped by Dom Mancin's Full Empire Promotions, a fountain of great celebrities if ever there was one!
So, am I really a lying hypocrite for saying I'm sick of cons and zombies, right before I hop on and start walking and stalking with Walker Stalker?  I'd be a fool not to try something new, even if it contradicts my recent statements.  Walker Stalker is a fresh breath of dead zombie breath on the convention scene, and I can't wait to attend!
And you should too!  Get your Walking Dead on and order tickets here, at the Walker Stalker site!  Come hang with me and X as we preside over DE's own land of the dead!  And stop by Judith O'Dea's table and tell her we're all coming to get her!
-Phil Fasso