Evans City, PA
as Phil Fasso sees the geography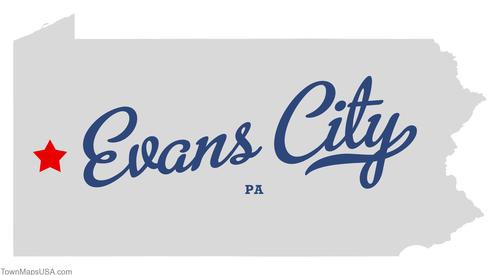 Back in 2009, I visited Evans City, PA for my dear friend Gary's Living Dead Festival.  This was my third trip to the Pittsburgh area, but my first to Evans City.  Driving through, I remarked that the town was evocative of many rural Pennsylvania towns, with its high range woodlands, its farms and livestock, its rustic storefronts.  On a late October day, when the leaves had turned and I had Gary Streiner and a bunch of horror fans for company, it was a nice place to visit.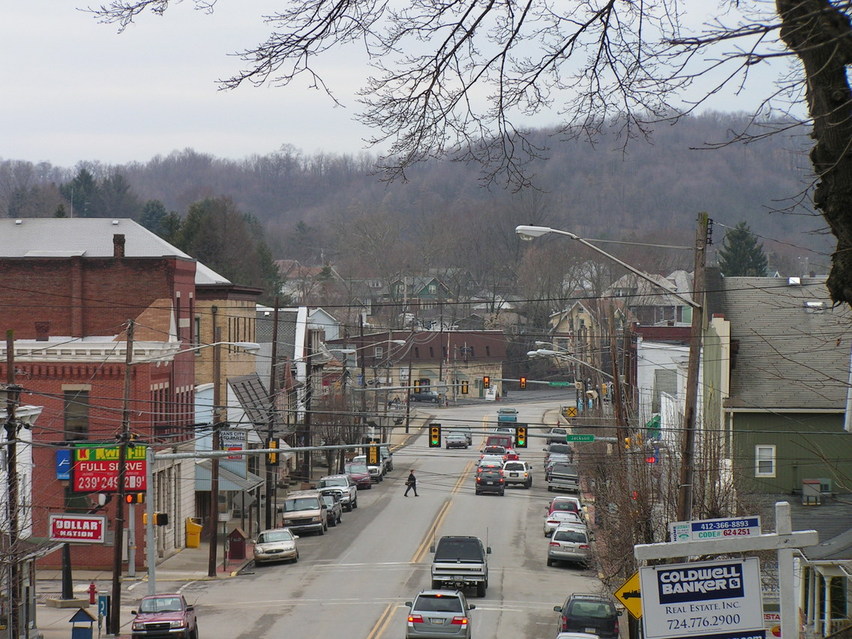 But I've never been to the real Evans City.  Because the real Evans City, to me, exists only on the first night after the time changes in 1968.  The terrain is roughly the same, but the coloring is different, because it's black-and-white.  This Evans City starts in a cemetery, and stretches all the way to a farmhouse;  far outside the house is a charred pick up truck surrounded by three-quarters eaten body parts;  on the front porch is a burnt up chair; stray a little farther and you'll find something else burning, and if I told you what, you'd agree it's not so pleasant.  Evans City is the struggle of seven people as they try to survive a night of total terror, even as conflicts arise between them.  It's the crumbling of the American family, the terrors of a faraway war, the racial tensions between affluent White Male America and his Black counterpart.  Evans City is a living necropolis overrun by reanimated corpses and trigger happy rednecks, and I can argue back and forth which is worse.  It's a basement, which may or may not be the key to living past dawn.  Evans City, to me, is NIGHT OF THE LIVING DEAD.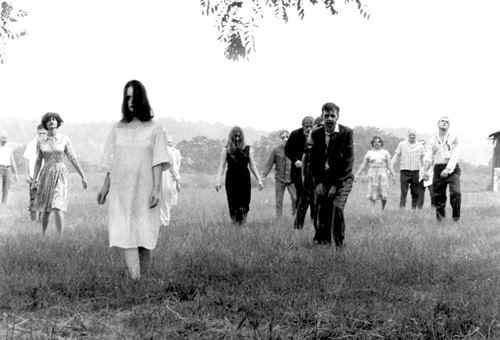 And for that, I'll always love Evans City.  Even if the townsfolk may not appreciate such a bleak picture, they still have their own reality.  In theirs, Evans City is a quiet, rural community not too far from Pittsburgh, the home of not only NIGHT OF THE LIVING DEAD and the Living Dead Festival, but of decent folk such as Gary Streiner and Ella Mae Smith.  I'd like to believe that their Evans City and mine can live in peace together.
As I gear up to make my return to Western Pennsylvania in a few weeks for this year's Living Dead Fest, it's well past due that I honor both versions of the town by inducting Evans City, PA into the Hell of Fame.  It's the home to some really nice people and the origin spot of the Romero zombie, host to the LDF and a special locale in the history of the modern horror film.  You can find it right outside of Death Ensemble's capital city of Pittsburgh, PA, and if you make it out alive through the living dead and the rednecks, Gary has one Hell of a convention for you.